Luxe Skincare Products & Their Cheap Counterparts
With so many beauty brands out there today and sponsored ads littered through our social media, it's difficult to know what products truly work, and which ones are worth splurging on.
Sponsored ads don't make any of this easier for consumers either. We see our favourite #bloggers talking about their "must-have" beauty products, so we think "hey this shit must work because (insert blogger name) said so".
In reality, not all

#luxeskincare

products are made equal.
Now to clarify, when I say "Luxe" I'm referring to brands we find at #Sephora, or at Department Store counters.
The beauty industry is notorious for private labelling, and conglomerates like Estee Lauder are guilty of exactly this. (I won't get into too much detail in this post, because it's a rant - and I can go on and on… If you want to read more about private labelling in the beauty industry, click here).
I'm here to tell you now what actually works and what doesn't. I used to be that person that bought everything at Sephora just because "so-and-so" said it was "ah-mazing", only to find myself disappointed with no visible results.
After a lot of disappointing purchases, unimpressive serums and a newly acclaimed VIB Rouge Status, I finally began questioning some of the beauty purchases I was making - particularly #skincare ones.
Working in the #beautyindustry helped me open my eyes to what was actually going on within beauty companies and the labs they work with. I realised that so much of what we are buying is just "fluff". We're paying top dollar for creams that boast to cure it all, but are disguised with silicones giving the appearance of silky smooth creams.
After years of researching ingredients, talking to dermatologists and trying out active skincare on myself, I now have the knowledge and know-how to read an ingredient list the right way.
I'm proud to say that I am no longer a sucker for #sponsoredads.
What did my research and years of testing products teach me? Luxe skincare isn't always worth it's weight, but also - cheaper brands make products that are just as effective, if not more.
Thanks to companies like Deciem, we can all afford to use ingredients that we would have once found in La Mer or La Prairie, for a fraction of the cost. And that's not all, so much of what we were paying for was in the packaging. Note how in my list below, all the "cheap" brands have super simple, no frills packaging.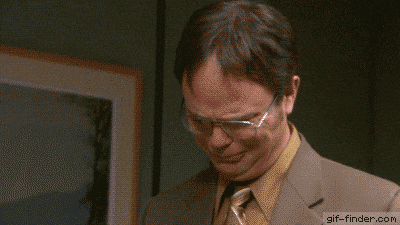 Save your "thank-you's" for the end of this read, because I have compiled a list of some of my tried-and-tested skincare products that I use both on myself, and in my kit. For each category below, I've tried to include both a higher price point and lower price point option for each product, so that we, as consumers, can make a conscious choice :)
Regardless of the price, everything below is either something I've personally used myself for many years, or am still using today and totally back, so I know they work and my skin is proof they do!
CLEANSERS
ZO SKIN HEALTH GENTLE CLEANSER - $48
LA ROCHE POSAY EFFACLAR GEL - $15.95
TONING/CLEANSING PADS
RODIAL VIT C BRIGHTENING CLEANSING PADS - $33
NIP + FAB GLYCOLIC FIX CLEANSING PADS - $12.95
MOISTURISERS - DRY SKIN
ZO SKIN HEALTH RENEWAL CREME - $106
EMBRYOLISSE FILADERME EMULSION - $39
MAKEUP CLEANSING OILS
SPF
SKINMEDICA TOTAL DEFENSE + REPAIR SPF 34 TINTED - $68
HELIOCARE 360 MINERAL SPF 50 - $38
EYE CREAM
NIOD FRACTIONATED EYE CONTOUR CONCENTRATE - $68
*note - I'm still struggling to find an eye cream that I'm totally onboard with. So at the moment I can only provide one eye cream recommendation, but as soon as I find another I will update this
EXFOLIANTS
ZO SKIN HEALTH EXFOLIATING POLISH - $67
NIP + FAB GLYCOLIC FIX SCRUB EXTREME - $12.95
Hope you all enjoyed this, and please leave me a comment or drop me line if you have any questions!
xxx
Sana